English店舗ブログ 2017.10.25
DEEN RATCHET KEY RING
POSTED BY Kazuya
Hello, I'm Kazuya belong to FACTORY GEAR NANBA. Today, I would like to introduce a very popular tool for people from other countries.
DEEN RATCHET KEY RING
Item No.DNC-10KEY
Price: 1,080 yen (+tax)
ONLINE STORE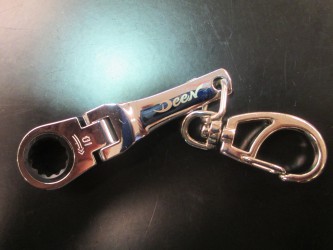 The 10mm flex ratcheting box wrench has released as a stylish key ring from DEEN.
It's very popular also as a souvenir. It's not just any key ring, it can be used it as a tool!
Actually, it can be used with bit/socket if you attach an adapter for that.
To use bit, you need this attachment.
Item No. DNGA14H10N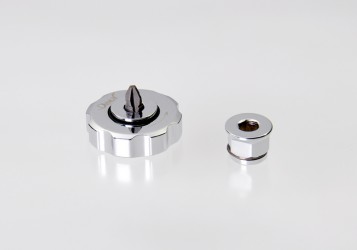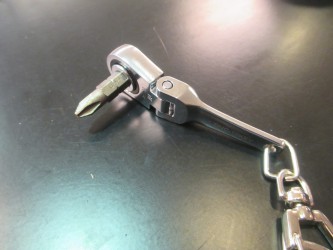 To use 1/4″ sockets, you need this one.
Item No. DNGA1410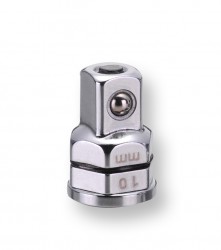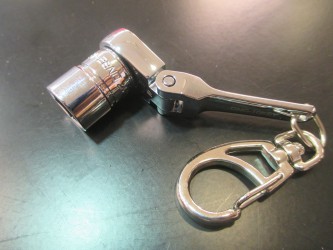 By the way, one reason for the high reputation of DEEN tools abroad is their use of attachments to expand functionality. Something new tools can be created by using these attachments.
You can touch RATCHET KEY RING at FACTORY GEAR Shops.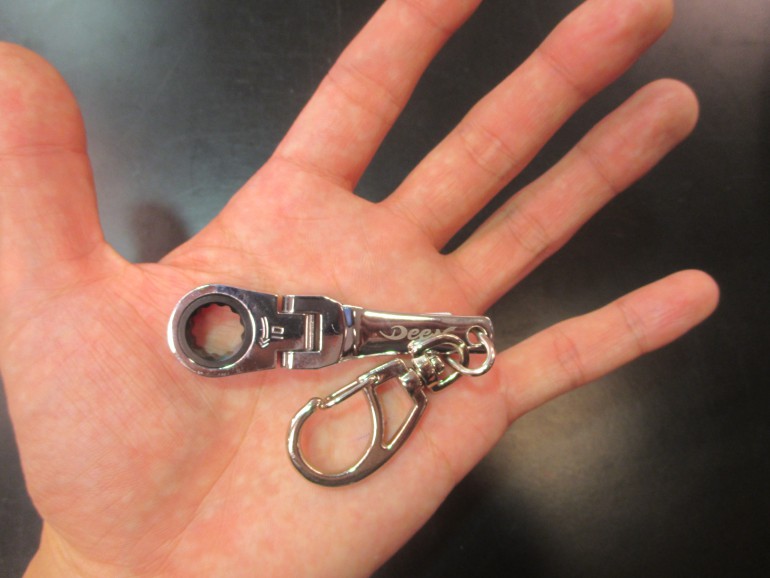 See you!