BRAND(メーカー)NEWS新商品 2017.10.10
【NEW PRODUCT】WERA 1/4SQ HOLDING FUNCTION SOCKET SET
POSTED BY 広報部&Kazuya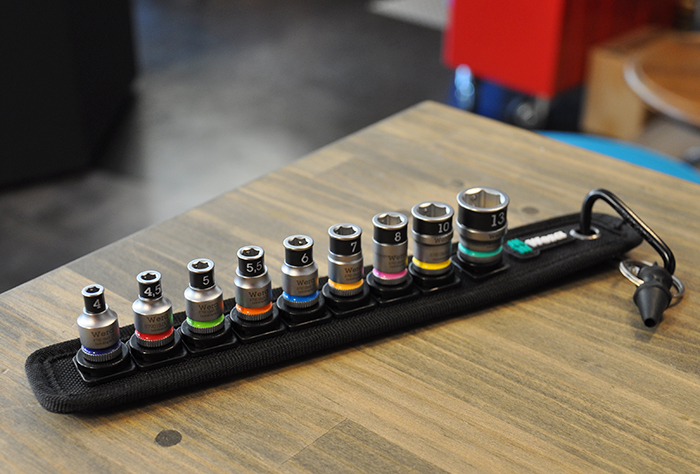 German tools company, Wera has released 1/4″ drive socket set which holds bolts/nuts.
<Product Info>
1/4SQ HOLDING FUNCTION SOCKET SET
Size:4, 4.5, 5, 5.5, 6, 7, 8, 10, 13mm
Robust Textile Belt with locking function
※With Snap Hook&Nut Extractor Tool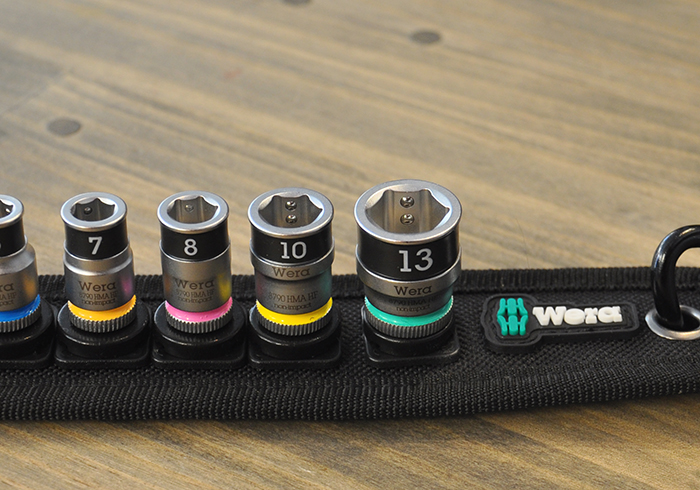 From 10mm and over, there are two holding balls on the inside of socket in order to deal with low head nuts which has been increasing recently.
Therefore, it is able to deal with low head nuts also normal one.
In addition, the nut extractor tool that enables hexagon nuts to be easily removed from sockets.
You can check that at CONCEPT STUDIO TOKYO.
Regulary updating!
【What's New】New Item & Release
Please add us as a LINE friend!
You can get bargain information and latest tools information quickly.