NEWS新商品 2017.10.6
【New Product】Ko-ken IMPACT ADOPTOR
POSTED BY 広報部&Kazuya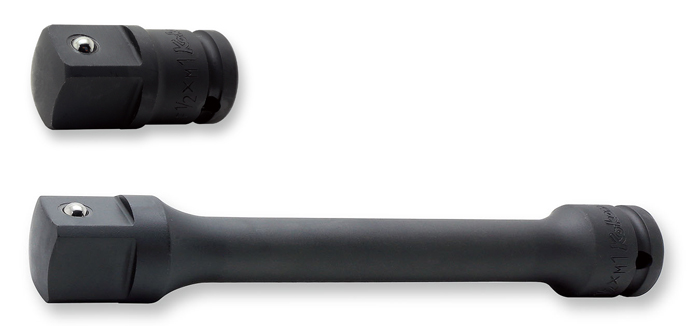 Ko-ken(Ko-ken Tool Co., Ltd.) has announced two types of  adaptor for impact wrenches.
<Product Info>
1/2″(12.7mm)SQ.→3/4″(19mm)SQ. Impact Adaptor
Item No 14466A-200B
Price 6,911 yen(+Tax)
1/2″(12.7mm)SQ.→1″(25.4mm)SQ. Imapct Adaptor
Item No 14488A-B / 14488A-200B
Price 3,630 yen(+Tax)7,395 yen(+Tax)
The useful adaptor for temporary tightening wheel nuts of large vehicle with light 1/2″ SQ impact wrench.
14488A-B serie is possible to make external drive larger in two stages from 1/2″SQ to 1″SQ.
Regulary updating!
【What's New】New Item & Release
Please add us as a LINE friend!
You can get bargain information and latest tools information quickly.