NEWS新商品 2017.10.3
【New Product】Ko-ken NUT GRIP SOCKET with HEX BOLSTER
POSTED BY 広報部&Kazuya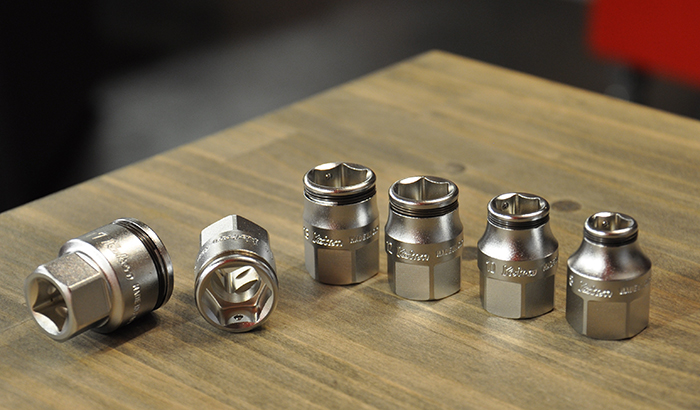 Ko-ken(Ko-ken Tool Co., Ltd.) has announced the new product that is their nut grip socket with a 17mm hex bolster on the side
It is scheduled to release middle of October.
<Product Info>
3/8SQ NUT GRIP SOCKET with HEX BOLSTER
Size
8mm(3450MH-8) 1,351yen(+tax)
10mm(3450MH-10) 1,351yen(+tax)
12mm(3450MH-12) 1,351yen(+tax)
13mm(3450MH-13) 1,445yen(+tax)
14mm(3450MH-14) 1,445yen(+tax)
17mm(3450MH-17) 1,496yen(+tax)
Socket Rail Set(RS3450MH/6)
8,441yen(+tax)
It is possible to work by using 17mm open end wrench or ratchet box end wrench even in tight spot where not can be accessed with combination of ratchet handle and socket wrench.
There is a sample at CONCEPT STUDIO TOKYO.
You can touch and check it.
Regulary updating!
【What's New】New Item & Release
Please add us as a LINE friend!
You can get bargain information and latest tools information quickly.