NEWS店舗ブログ新商品 2017.10.2
【New Product】KTC 1/4″Cordless Screwdriver Set
POSTED BY 広報部&Kazuya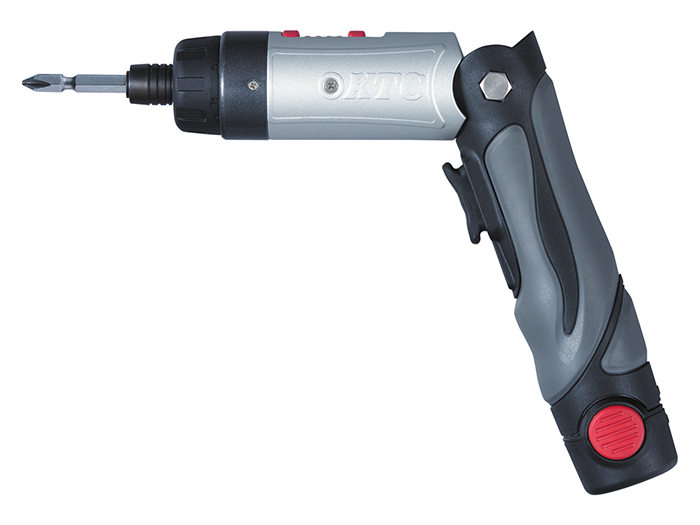 KTC (KYOTO TOOL CO., LTD.) announced the 1/4 "cordless screwdriver set that prevents screws damage by the clutch mechanism.
It has released October 2nd 2017.
<Product Info>
1/4″Cordless Screwdriver Set(3.6V)
Item No.JTAE121
Idling Speed 220-450rpm
Weight 1.8Kg
Maximum Torque 3.9Nm
Price 18,400円(+tax)
One charge works approx 500 wood screws(M3x12mm)
It is settable that 15 stages of clutch mechanism + drill mode depending on work situation and screw size.
When the clutch works, it automatically shuts off the power supply, so it prevents wasteful use of the battery.
You can drive screws with your hand by switching off, so it is also possible to tighten the last confirmation by the sense of the hand.
The contents of the set includes three items: screwdriver, battery and charger.
It comes with a plastic tray.
Regulary updating!
【What's New】New Item & Release
Please add us as a LINE friend!
You can get bargain information and latest tools information quickly.