BRAND(メーカー)NEWS店舗ブログ新商品 2017.9.27
【New Product】ENGINEER INC. SCREW REMOVAL PLIERS (PumpPlier-Saurus)
POSTED BY 広報部&Kazuya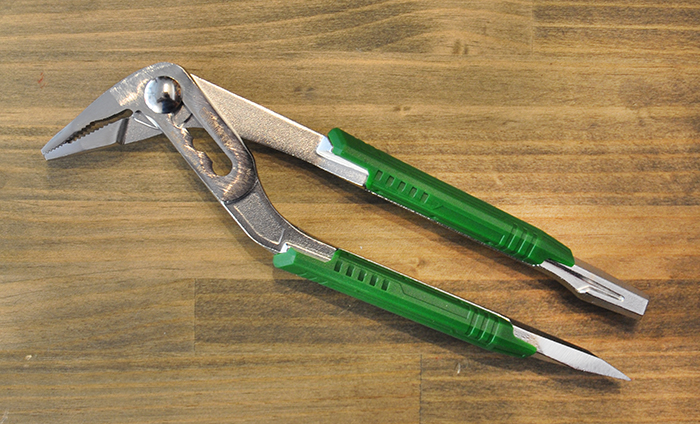 ENGINEER INC. announced a new product "SCREW REMOVAL PLIERS (PumpPlier-Saurus)" which puts the function of the company's best selling item SCREW REMOVAL PLIERS (Neji-Saurus) into a water pump pliers.
It will be scheduled to release October 2017.
<Product Info>
SCREW REMOVAL PLIERS (PumpPlier-Saurus)
Item No PZ-63
Length 257mm
Weight 410g
Price 3,600 yen(+tax)
The gripping width of pliers is up to 41 mm in diameter.
The end part of the grip can be used as a stopcock, socket(called "Zarubo" in Japanese) screwer.
This is a new water pump pliers that fuses the originality of ENGINEER to old-fashioned orthodox design.
There is a sample of it at CONCEPT STUDIO TOKYO, so you can try its quality.
Regulary updating!
【What's New】New Item & Release
Please add us as a LINE friend!
You can get bargain information and latest tools information quickly.