NEWS新商品 2017.9.22
【New Product】ANEX Super Short L-type Adoptor
POSTED BY 広報部&Kazuya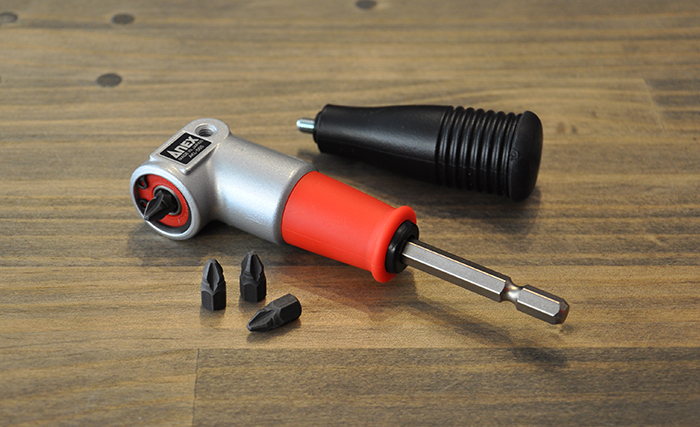 The short L-type adapter for electric screwdrivers has released from ANEX, the screwdriver manufacture in Sanjo-shi Niigata prefecture.
<Product Info>
Super Short L-type Adoptor
L型部分長さ:38mm(when supplied bit is attached)
Max torque: 60Nm
Weight:150g
Supplied+2 short bitsx4
※with removable guide handle
Price:3,150 yen(+tax)
The bit diameter is 6.25mm, so you can attach most bits.
You will be able to work with 38 mm amazing shortness when the supplied total length15 mm bit (+2) attached.
Regulary updating!
【What's New】New Item & Release
Please add us as a LINE friend!
You can get bargain information and latest tools information quickly.