NEWS店舗ブログ新商品 2017.9.11
【New Product】3-IN-1 Air Washing Gun Kit
POSTED BY 広報部&Kazuya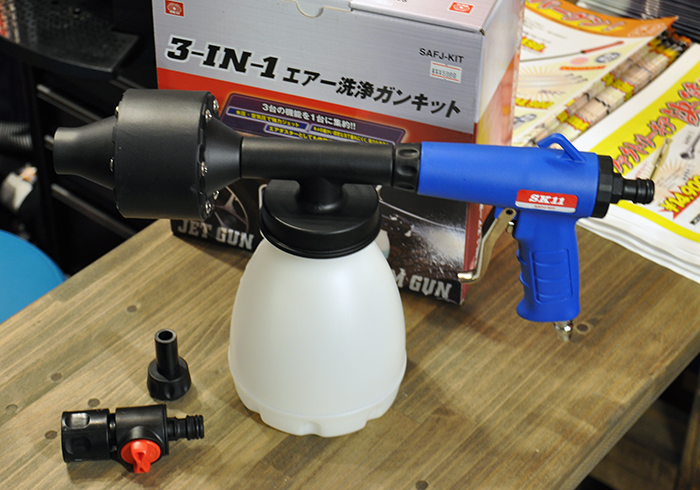 3-IN-1 Air Washing Gun Kit which integrated functions of air duster, jet gun, foam gun into it was released from SK11.
<Product Info>
SK11 3-IN-1 Air Washing Gun Kit
Item No SAFJ-KIT
Price 5980yen(+tax)
You can easily use different functions by changing attachment of jet gun with hydraulic pressure+air pressure, foam gun with detergent and air duster which blow accumulated water and dust off.
【What's New】New Item & Release
Please add us as a LINE friend!
You can get bargain information and latest tools information quickly.